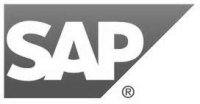 I had a pleasure to lead trainings for SAP Poland Training Center during 5 years of my employment in SAP Poland. During that time I have conducted multiple Material Management and Sales and Distribution traininings and dedicated workshops.
 Routh english tranlation:
LETTER OF REFERENCE
Warsaw, dated 13.08.2012
We hereby confirm that Timothy Radlak, during almost five-year partnership with SAP Training Center Poland  repeatedly conducted numerous open trainings and dedicated workshops covering execution and configuration of logistics processes in SAP ERP (MM / SD / LE / WM).
Timothy proved high level of both technical competence and interpersonal skills reaching average ratings of 6.8 (on a scale to 7.0). He managed to establish a good connection with groups of participants, not only passing a professional knowledge but also a great passion.
In addition, Timothy has repeatedly worked with SAP Training Center in the development of training plans for clients and creating documentation and training tailored to the specifics of a given client. Collaboration with Timothy was very good and with full responsibility we can confirm that all the assignments he carried out for us were done with the high level of professionalism and reliability.
Timothy often proved to be highly qualified professional with deep knowledge of logistics processes in SAP ERP. His mixture of extensive theoretical knowledge and practical experience as well as excellent organization of work enables us to recommend Timothy Radlak as credible, responsible and competent coach.
SAP Poland Training Center