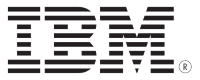 For almost 3 years starting form 2014 I had a pleasure to work for IBM Israel and IBM Germany. I joined the project as freelance SD consultant and was later on promoted to SD Technical Lead (with responsibilities of logistic process architect). In the project we developed and implemented global SAP template for one of leading chemical companies with subsidiaries worldwide.


For a corporate policy reasons IBM did not give written recommendation to any consultants. 
One of IBM Directors with whom I had pleasure to work closely offered to give spoken recommendation as well as describe my role in this project. To get a contact number to my IBM reference please contact me through email or contact form on this website.
A written reference form this project was given to me by my team leader Johannes Bender on linkedin:

The recommendation is also available under: https://www.linkedin.com/in/tymoteuszradlak/